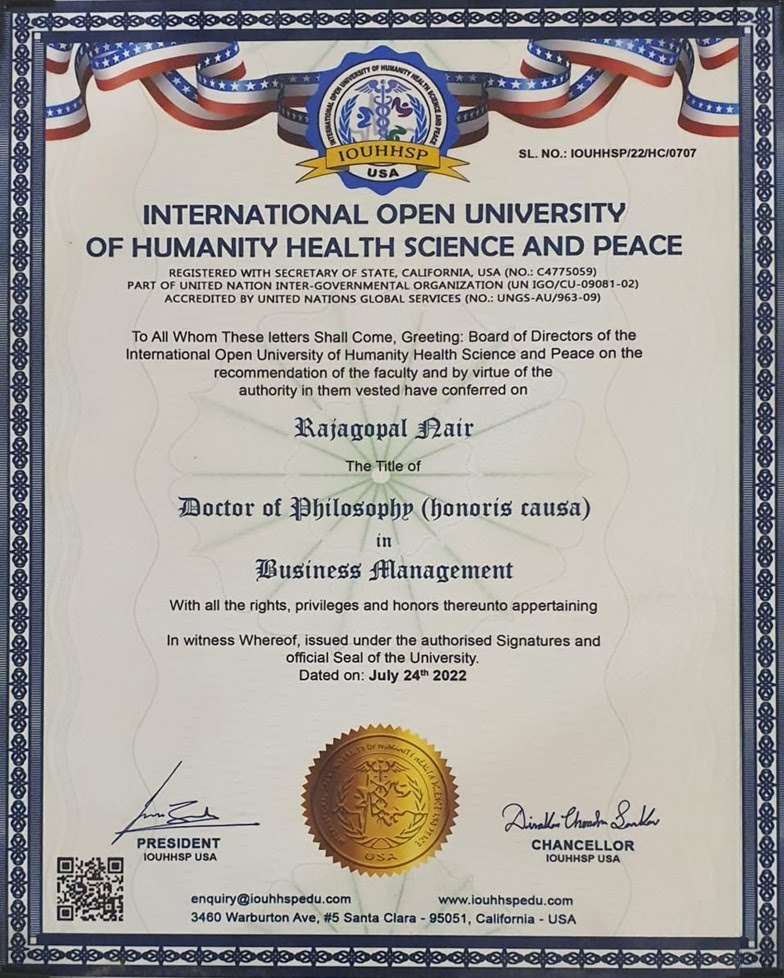 The Director of Vestal Shipping gets an honorary degree
He received this award from International Open University, USA, for his three decades of business excellence in the logistics industry of Oman.
As stated by Mr. Nair, the Director of Conqueror Oman, "At Vestal Shipping, our mission is to become an integral part of our clients' business, managing their requirements through an experienced workforce and quality partners around the world.
This doctorate in Business Management will further encourage me to motivate my team and continually evolve and make it to the forefront of the international logistics sector."