They took this opportunity to launch a social media campaign and generate content to involve their online community in the celebrations
Trident Freight Ltd, Conqueror member in Varna, Bulgaria, recently celebrated their company's 30th Anniversary. Mr Vladimir Demirov from the Sales Department of Conqueror Varna commented, "Our company's journey began 30 years ago with a small team and a vision to provide reliable and efficient freight forwarding services. Over the years, we have steadily grown our operations, expanded our global network of partners, and diversified our service offerings."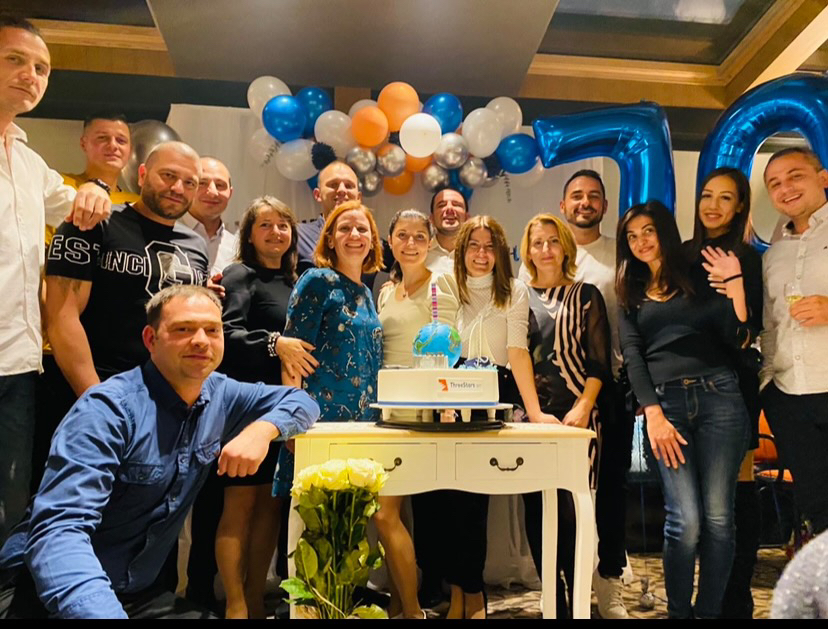 30th Anniversary - Conqueror member in Varna

Presently, they have embraced technological advancements, adapted to industry changes, and focused on delivering exceptional customer experiences. To commemorate their 30th anniversary, they initiated a social media campaign to generate fresh content and engage their online community in the festivities. In the last three decades, they have successfully established long-term partnerships with clients, ensuring their cargo reaches its destination safely and on time. They also have invested in enhancing their infrastructure, leveraging technology to optimize operations. "Today, we have become a trusted and renowned player in the freight forwarding industry, serving clients across various sectors and facilitating international trade on a larger scale," he adds. Furthermore, Trident Freight Ltd has expanded its capabilities by acquiring a dedicated warehouse and container depot, thus offering additional value-added services to its customers. Lastly, they have diligently assembled a team of highly skilled professionals who are passionate about providing exceptional service. Congratulations to Trident Freight Ltd on completing 3 decades in the industry!